Simple Rustic Wedding in the Eastern Townships, Montreal Wedding Photographer
The wedding of Ashley and Joe - a perfectly simple, warm and rustic wedding in the country-side at Village Mouton in the Eastern Townships
photographed by l'Orangerie photographie, Montreal wedding photographers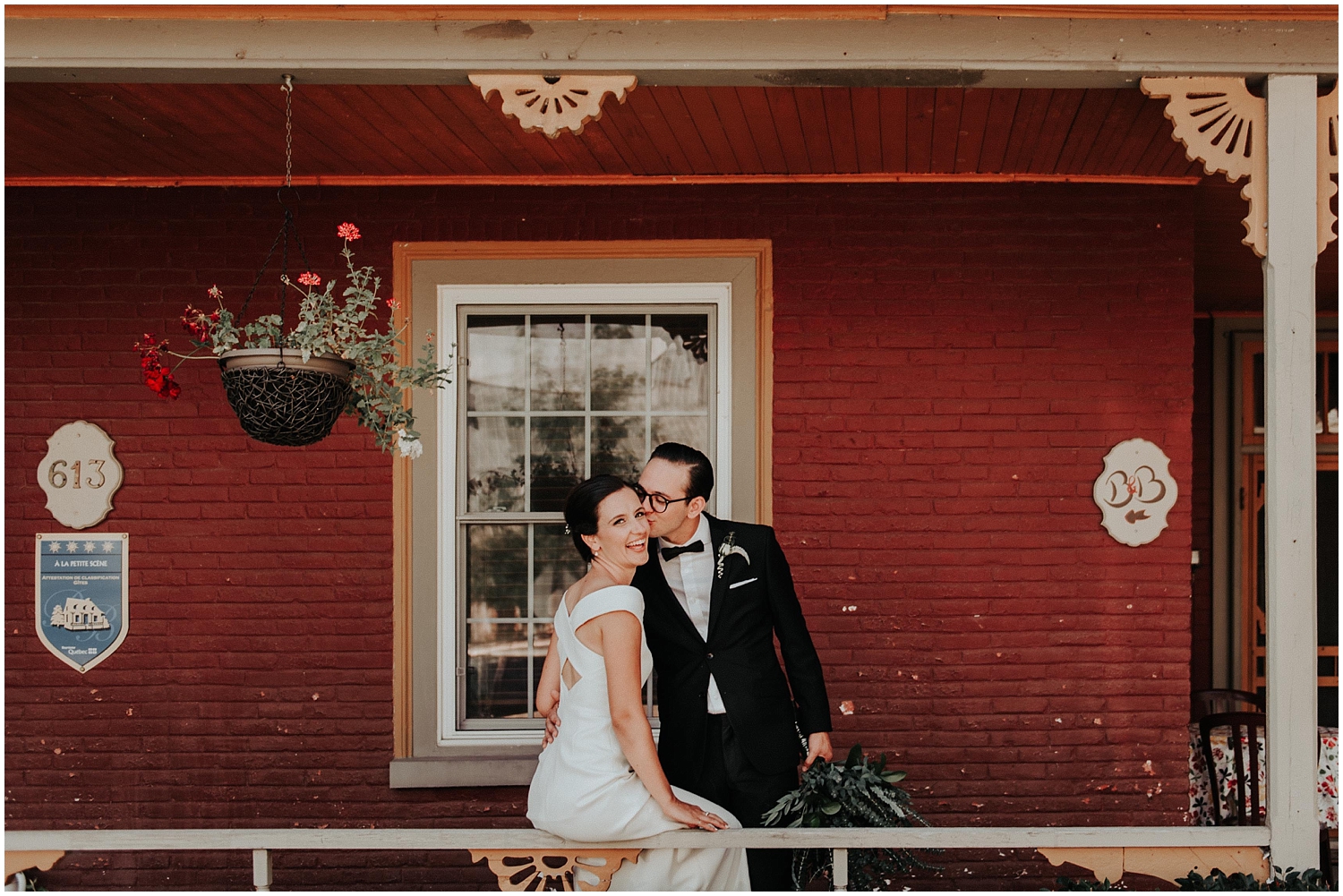 "It was such a dream to work with Sadie. She made us feel so comfortable, she was always very quick to respond to any questions or concerns and she is so lovely to deal with. She captured our day perfectly, we could not be happier! Definitely highly recommend l'orangerie photographie!" Ashley
How did you two meet?
This is actually a great story. Short version - we met playing soccer.
Long version - We were in the same soccer league, but had never actually met or played against one another. One week Joe's team was short players and so someone on his team went around to all the other teams and asked if anyone wanted to stick around and play another game (otherwise they would forfeit) and so I volunteered to do it. After the game, we were all sitting around together and when I left it turns out I forgot my team shirt behind and Joe's team rallied together and decided that he was the one who should return it to me. Turns out Joe didn't show up the next week, and that was the final game. So I played with his team again and one of his teammates took down my information so that he could get my jersey back to me. We kept in touch and it started out as a friendship at first and later on developed into what it is today.
What do you love about Ashley?
I love her fearlessness, her honesty, her playfulness, her smile. The way she rubs her nose when she gets excited.
What you love about Joe?
I love his passion, his humour, his sociability, his athleticism, his silliness and his adorable butt (among other things).
What's the first thing that attracted you to Ashley?
It would have to be her casual and outgoing spirit.
What's the first thing that attracted you to Joe?
He scored 2 goals in that first soccer game, so that certainly attracted my attention!
What was the highlight of your wedding?
Feeling ALL the love and feels. There is nothing quite like being surrounded by your closest friends and family while making a promise to your love.
What was the most challenging thing about planning your wedding?
Honestly, I think we were really lucky and everything was really smooth. The hardest part was probably the seating chart!
How did Joe ask you to marry him?
Short story - he proposed in the Boboli Gardens in Florence, Italy.
Long story - Joe was going to Florence, Italy for work for a week and so we thought it would be fun to extend his work trip an extra week so that I could meet him and vacation together! Turns out this was a wonderful idea, as Joe had the idea to propose to me while we were away. On the second day of our trip we went to the Boboli Gardens and there was this beautiful spot on the top of a hill where you could see most of the city. There he turned to me and told me that he loved me and that he had a question to ask me. I instantly started to cry and was so awkward that I kissed him without first saying yes and then saw the ring, yanked it out of his hand and put it on my finger.